February 10 2023
As oil and gas professionals, we all understand the importance of maintaining a safe and efficient work environment which is why permanent facilities where flaring and cross-compression take place are always equipped with liquid protection. However, when it comes to temporary operations or maintenance in the field, you can still find those within our industry operating without proper liquid protections in place, despite the well-known risks of encountering liquids and debris in these applications.
In this article, we'll discuss the consequences of missing liquid protections in both flaring and the lesser known, cross-compression.
The dangers of missing liquid protections in flaring and cross-compression are numerous but not always well known, often leading to hazardous situations that result in injuries, property and equipment damage, and even death.
Flaring
The consequences of encountering liquids and debris while flaring without the proper protections in place is fairly common and better understood. With this being said, you will never see someone in the field standing near an operating flare because they don't want to risk getting caught in a liquid carryover incident where molten debris and liquid spew from the flare.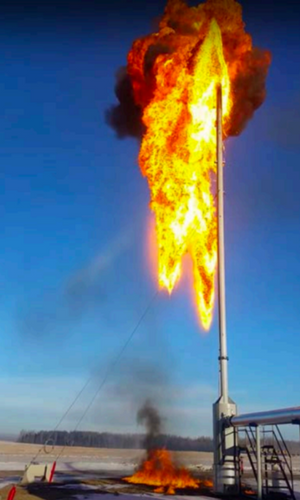 Cross-Compression
The dangers of liquid ingestion during cross-compression with a traditional compressor is high but lesser known as many have yet to experience this event first-hand. In many cases of compressor failure due to liquid ingestion, gasses and fluids that end up escaping through unplanned paths create two additional hazards:
First, a fire hazard exists as soon as the gas is released after compressor failure because that gas may be in close proximity to electronics, engines, or other hot parts.
 
Second, the gas release within non-pressure-containing equipment is likely to cause secondary projectiles, which may cause additional injuries, property damage, and even death.
It isn't uncommon to see those in the field taking lunch sitting next to a compressor, oblivious to the dangers they're in the direct path of.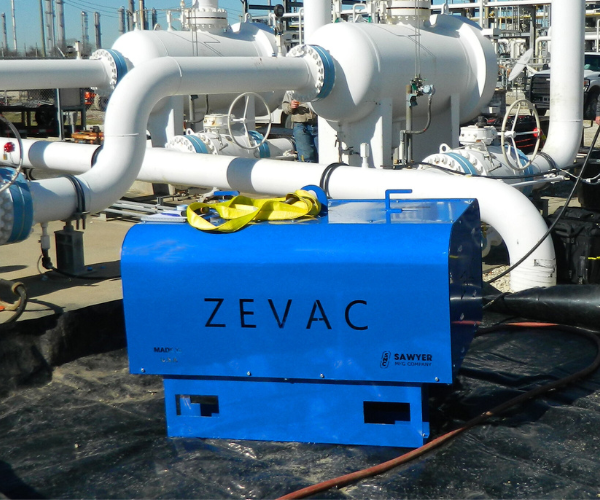 As oil and gas professionals, we have a responsibility to ourselves, our teams, and the communities in which we operate, to maintain the highest standards of safety and efficiency. This includes using all the available tools and technologies to protect our equipment and our people. That's why when it comes to flaring and cross-compression applications, these liquid protections should never be overlooked.
This is where ZEVAC comes in. Unlike traditional compressors, which require very carefully considered protection to avoid catastrophic failure, ZEVAC is designed to handle up to 100% liquid flow. While used in flaring operations, ZEVAC can reduce the product that goes into the flare, pumping them into a useful place and flow path.
Contact our sales team to learn more about ZEVAC or to set up a demo.
ZEVAC is routinely used in NGL, condensate, butane, and propane applications in addition to standard natural gas.