October 11 2022
The American Society of Mechanical Engineers (ASME) Petroleum Division recognizes ZEVAC as this year's recipient of the Project Excellence Award for work with CenterPoint Energy's North Division. The announcement came during the annual gala and awards ceremony on October 1, 2022, held in the Weiss Energy Hall at the Houston Museum of Natural Science. ASME honors individuals and companies who have significantly contributed to the energy industry. 
ASME seeks projects with significant global impact. The initiative, recognized for its impact, which won the 2022 award, is ZEVAC's MINI Operational Deployment in Minneapolis, MN. 
CenterPoint Energy and ZEVAC combined efforts to integrate methane mitigation equipment into maintenance crew trucks in the Minneapolis area. Through this effort, the gas maintenance crews can now capture and recycle the pipeline gas instead of venting during routine maintenance operations.
"We are lucky to have customers like CenterPoint Energy, who are focused on responsible operation, and honored to be recognized for our efforts and the impact the ZEVAC MINI provides. We value the goals and mission of ASME and greatly appreciate their acknowledgment of ZEVAC's commitment to make the high-frequency, low-magnitude gas escapes that are part of everyday maintenance a thing of the past," shares Doug Sahm, CTO of ZEVAC.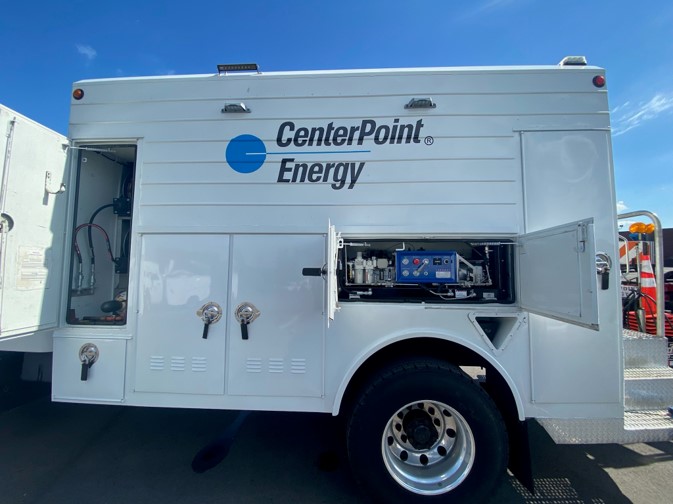 ASME serves a wide-ranging engineering community through quality learning, the development of codes and standards, certifications, research, conferences and publications, government relations, and other forms of outreach. They recognized the attributes making the ZEVAC MINI unique.
"The project's primary innovative factor was making zero-emissions for gas system maintenance in urban environments scalable and cost-effective enough to become a practical standard. Public and commercial consumers are sensitive to environmental and air quality hazards. We saw that CenterPoint is focused on responsible operations while keeping natural gas safe and affordable for their customers. ZEVAC's unique ability to reduce risk, lower total cost of operation, and enhance environmental stewardship, allowed all those needs to be met in a repeatable way," explains Chad Murray, CEO.
ZEVAC, Based in Tulsa, OK, is a product and technology company recognized as the leader in methane mitigation equipment and applications.